Universal software for reading RFID cards and tags
Using Read-a-Card, systems that currently rely on barcode scanners can be migrated easily to contactless technology, and door access systems can be extended to enable card numbers to be read into different applications and databases. With the correct reader hardware, Read-a-Card can read most HID Prox and iClass card numbers in standard Weigand format, as well as card serial numbers from the full range of MIFARE, DESFire and other RFID technologies.
Read-a-Card provides the ability to decode customer-specific card numbering formats stored on MIFARE, DESFire and iClass cards, through the use of software plug-ins and optional hardware security modules (SAMs) for holding keys and other sensitive data. Using this mechanism, any installed copy of Read-a-Card can be enhanced to be able to read a site-specific format and return the relevant card ID data to other applications using its built-in keyboard wedge, file logging or direct integration APIs, without exposing the encoding scheme security data.

Discover Read-a-Card's popular features
Try or buy Read-a-Card now

Try Read-a-Card now, by downloading the FREE trial


See where to buy Read-a-Card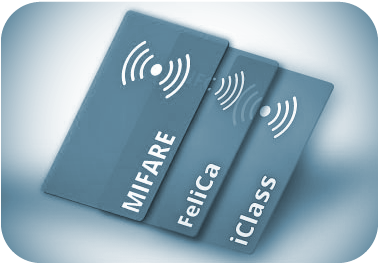 Search
Universal software for reading RFID cards and tags